Trawler 52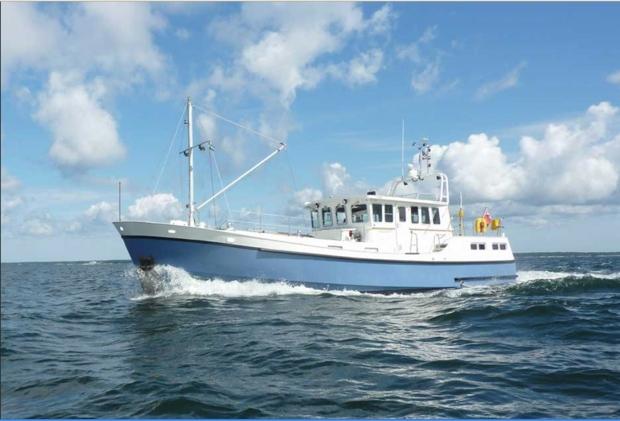 Trawler 52
The design meets category 'A' of the R.C.D. Seaworthy and long legged with a range of over 2000nm.
The Trawler 52 is different from the typical 'Passagemaker' is the low enough air draft for the continental waterways. Most comparable seagoing designs simply cannot navigate large parts of these waterways.
Tough rugged steel construction (over Lloyds 'A' S.S.C) and heavy displacement(30 tonnes) provides comfort and reassurance whilst cruising.
A passive 'Flopper Stopper' rig can be incorporated to further reduce roll and improve sea keeping.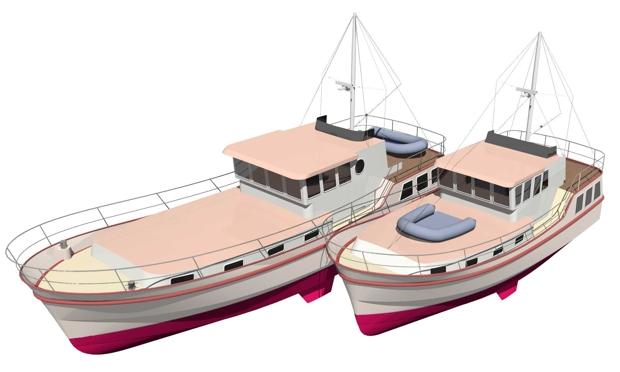 The design benefits from a rounded multi chine hull form along with a low superstructure, naturally leading to a gentle response to beam seas.
Many remote and beautiful harbors are drying ones, yet the optional bilge keels allow the 52 to take the ground safely.
Accommodation while underway is important for a 'passage maker'. It is generally agreed the most comfortable area onboard is the last third of the length of a vessel. The owners stateroom, saloon galley and most importantly the helm station are located in this position.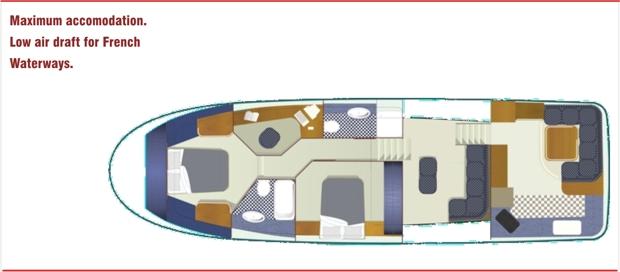 T52 Statistics
Displacement/Length ratio 267
Displacement 30,100kg
PC 0.63
Block 0.309(inc keel)
Trans RMPD 626m-kg
Long. RMPD 11,765 m-kg
W.P 50mA2
Above/Below W.L. area ratio 1.99
Main Engine 200hp
Fuel Tankerage 3,600litre
Water Tankerage 1800 litre
Hull speed 9.5knts
.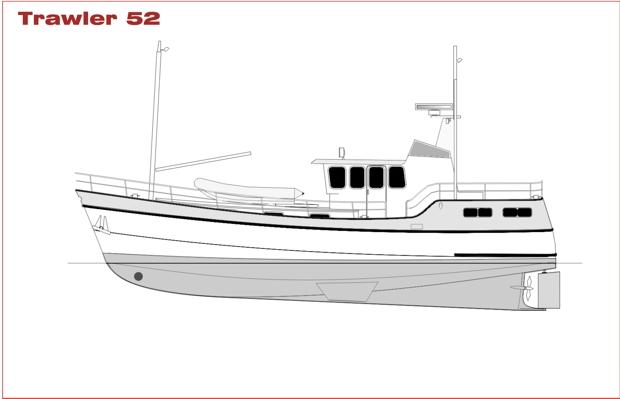 T52 dimensions
Length 15.85m
Beam 4.78m
Draft 1.57m
Air draft * 3.43m
Displacement 30 tonnes
Steel scantlings:-
Keel shoe 12.5mm
Stem 20mm
Engine beds 8mm
Hull 6mm
Deck 5mm
Cabin sides 4mm
.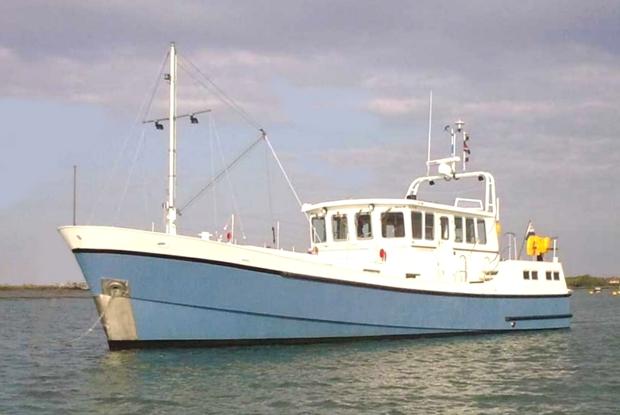 Download: Trawler 52/40 Oceangoing Passagemaker (JPG 2.0 Mb)
Download: Trawler 52/40 Oceangoing motorboats (JPG 1.7 Mb)